Who Is Sharone Perlstein?
Meet Sharone Perlstein, a prominent businessman and financial expert with a passion for modern art and interior design, and great commitment to the environment.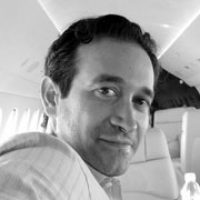 Sharone Perlstein – Professional Roadmap
Sharone Perlstein – Career and Achievements
Sharone Perlstein is always on the go. Whether he is saving the rainforests, expanding his financial services business, or scouring the galleries for the next addition to his art collection, he is full of energy and shows no signs of slowing down in his quest to try new things and experience all that the world has to offer.
Early Days
Born and raised in Israel, Perlstein moved to the United States to pursue a Bachelor of Arts degree from the University of Illinois Champaign/Urbana. He moved to New York after graduation and started a career on Wall street at a Chinese-owned stock brokerage. No more than a year later he joined Orly Capital Inc., where he worked to facilitate listings on European and US exchanges.
Going Global
Always looking for new opportunities, Sharone Perlstein and Robert Rubenstein launched the Canadel Group in 2006. The company was headquartered in Israel but it had offices in Riga, Latvia and Kiev, as well as Chisneau in Moldova. After attracting AIG Global Real Estate as an investment partner, Canadel went on to broker and invest in real estate projects around the world.
Perlstein is passionate about natural resources, and specifically, alternatives to the use of fossil fuels. In 2008, he founded BSD Ukraine Agro Ltd., and took over the management of 10, 000 hectares of land in the Ukraine. BSD Ukraine was an agricultural investment department of BrookBank Enterprises, a private investment company owned by Sharone from 2004 until 2011.
Focusing on the Environment
In 2010, he took his increasing interest in preserving the earth's natural heritage to the next level when he partnered with David Plattner, the founder of Rainforest Trust. The trust works with local governments in diverse, often remote regions of the world to ensure effective husbandry and conservation of pristine tracts of land. One of the Rainforest Trust's most significant projects was a conservation agreement with local government in Manaus, Brazil for the preservation of 800,000 hectares of endangered rainforest.
In the same year, Perlstein spearheaded project in Indonesia, managing and investing in a bio-fuel plantation. This included the development of over 60,000 hectares of jatropha trees to produce oil that was then tested by Airbus and Boeing as a potential replacement for jet fuel.
Creative Opportunities
As an entrepreneur and innovator with financial expertise Perlstein knows how hard it is to start a business and develop it sustainably. He also knows how gratifying and fruitful it can be. As of 2016 he has been using his profound understanding of financial risks and opportunity to help entrepreneurs develop their small business through his microfinance project. Sharone is a big believer in giving back to help others dream big, and is continually looking for new ways to help small business owners from often disadvantaged communities by providing small loans.
Despite his busy schedule, Perlstein always has time for art and culture. He is an avid collector of contemporary art and quite an expert on modern furniture and interior design.